Price Trends for Retail Properties in Tampa Bay
Price Trends for Tampa Retail Space

Below are trend lines of the prices of Retail buildings for Sale in the Tampa market and retail space for lease in the Tampa area. These are the asking prices of retail property listings for sale and for lease, not the prices at which transactions closed. The trend suggests that asking prices for Retail space in now leveling off, following the decreases in the recession.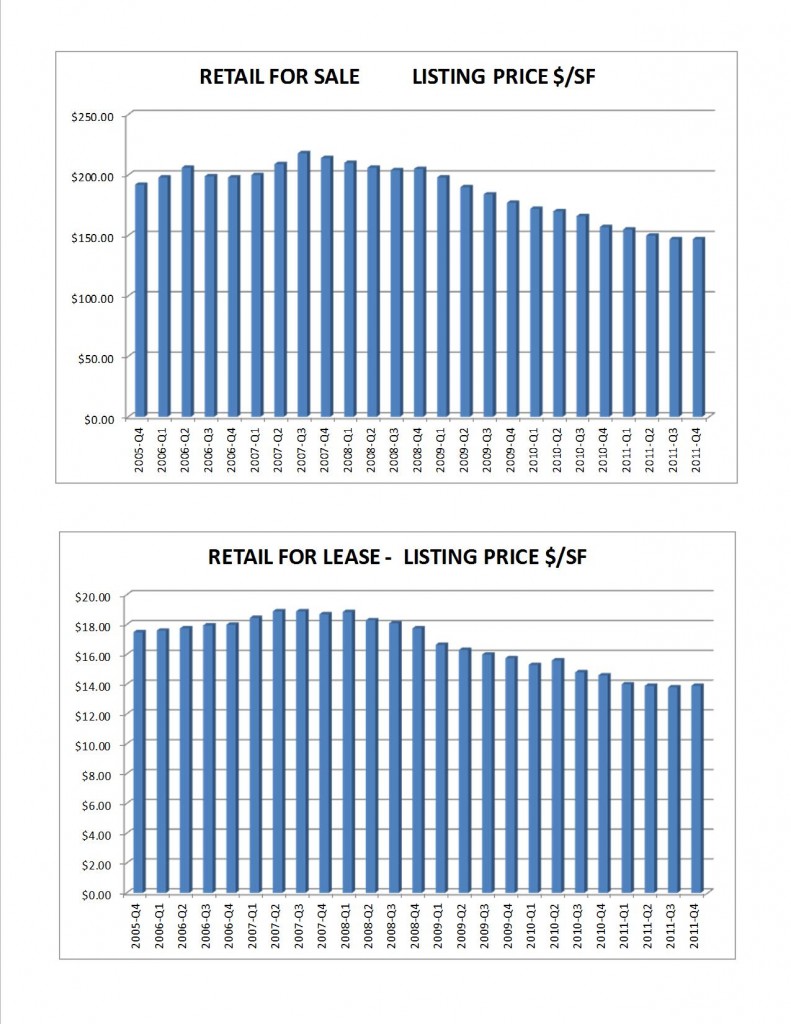 Note: Sale prices include both Occupied Retail properties being marketed to investors on the basis of the Cap Rate and also vacant Retailproperties being marketed to users. Occupied properties that have strong tenants will typically have higher price points than vacant properties

Return to: Tampa Commercial Real Estate
Information provided on this web site is from sources deemed reliable. Broker is not responsible for errors or inaccuracies