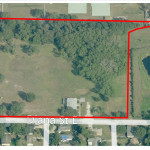 Description:   Charter School Land For Sale Commercial Real Estate Brandon
Address: 4410 E Diana St, Tampa FL 33610     
A major modification has been approved to permit a proposed Charter  School for grades K through 8th grade for a maximum of 900 students.
The Charter School modification allows a maximum of 91,800 sf of building space.
Cleared Land.
Approved Fro Charter Schools.
Don't miss the opportunity to acquire this prime 

Land For Charter School For Sale In Tampa, FL
Property Information
Price:
$1,275,000
Land Size:
8.43 Ac
Parcel ID:
U 33 28 19 ZZZ 000001 39680.0
Zoned:
PD
Current Use:
Church
Proposed Use: :
 Charter School
View this property brochure Click Here.